Oh what a year we've had!
December 11, 2017

-

December 31, 2017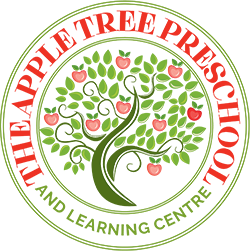 Dear Parents,
Oh what a year we've had!

For those of you at the Ajax campus our walls have been bursting with new families and we're thrilled to be at full capacity with  a waiting list.
In Whitby, our original space has been full for many years which is why we chose to expand. Our expansion, although delayed by a few construction hiccups will still open for the New Year. Our expanded space will support an increased capacity for all age groupings and will include infant spaces for the first time. We will be happy to have a cohesive space that supports the new ministry criteria and building requirements.
Holiday Concerts
Our holiday concerts are planned for Dec 6th – Ajax and Dec 7th – Whitby.
They will be held at the Abilities Centre starting at 6pm.
An evite has gone out to all families, if you didn't get it please respond back to me and I can add you it or follow the link below
If you don't see your evite please also check our facebook page or our website for details.Evite is located at:
AJAX – http://evite.me/wNARBgRtCz <http://evite.me/wNARBgRtCz>
WHITBY – http://evite.me/14VRR4bGVE <http://evite.me/14VRR4bGVE>
Breakfast with Santa

We are holding a Breakfast with Santa – December 17th – see website for more details
Whitby Expansion

Although this year has been extremely challenging between actually doing our daily jobs and juggling contractors, I will personally be SO thrilled to be able to share our increased space with our families. Our intention is to repurpose this building into a standalone preschool facility. Taking over the whole building will allow us to create more privacy for the children, more outdoor spaces for different age groupings and fully redesign our interior space. I've attached the floor plan for anyone interested. I will be excited to ensure security, fluidity and continuity of space for staff, children and parents alike. This has been no small undertaking. In doing this we are adding 11 washrooms along with programming space for all age groupings. As you may have noticed we have fully repaved and increased the kiss n ride drive lane around the building to support the plan for the new space. When the new space opens parents will have the option of driving around the back of the building to drop off your children to an Apple Tree staff or parking in the front and dropping off traditionally. We will be fully accessible. If you don't already know, The Apple Tree Preschool supports full inclusion. We work with families to identify and support their children through any speciality; and it is my personal mandate to ensure this long term. When I started this business one of the first children I took on was a diabetic child that noone else would accept. It will forever drive me to support children with special needs. No matter how challenging; if I can… I will. And, the diabetes society will forever be our charity of choice; for Ryan and all the others that have followed.
Staff

As alot of you already know… Miss Katie is BACK! J… and she promises that Emmett is the end of their family so she's here to stay! J
Miss Katie (for those of you that don't know her after being off for her FINAL maternity leave) is our Managing Director. Katie manages all staff & parent communications…. among other things. If you have any issue that needs addressing please reach out to her  at katie@theappletreepreschool.com <mailto:katie@theappletreepreschool.com>   she will always make time to address your concern. I, for one, am  very happy to have her back. I have been trying (sometimes failing L) to be her and I for the past year and I am so happy to have the help back to ensure we are able to address each and every issue or concern in a timely manner. My intention is for everyone to always feel heard and she will ensure this happens. Miss Katie is currently working out of our Ajax ccampus but will soon move to Whitby when the space is complete.We are sad to announce that Miss Jessica, our Whitby supervisor is leaving us. Her fiance got a new job in Owen Sound and they will be making the big move west. Miss Jess has been with us for just over 5 years now and has grown from a teacher on the floor to Asst and then Supervisor. We will all miss her greatly but wish her the best of luck. So, in the same breath I would like to announce that Miss Sam will move into her position. Over the next few weeks they will work together to ensure her departure is seamless. Congratulations to Miss Sam. Sam took on the Assistant Supervisor role back in February and is well equipped to take on this new role.
As we grow….
We will continue to add new faces… it's just what happens when you grow. We will try to be better at introducing new staff, please be patient. Life moves fast and we will try to do better at introducing these new faces as they join our Apple Tree family. The recruiting processs for positions in childcare is extremely time consuming so many times we are so happy to be at the end of the process we forget to introduce … but we will endeavor to do better.
Menu
Since we began we've prided ourselves on developing  and evolving our menu. Four years ago I had our whole menu redone to ensure whole foods are served to all children at all times. After all of this time and effort, we have decided to go another way. We will be moving to catering within the next few weeks. We have already uploaded our new menus to our website and will have them posted in all centre posting areas immediately. Our decision to move to catering evolves from a few things; this is NOT our core competency, the weekly kitchen management has grown to a point that it is difficult to manage and it's an area we can not ignore. Food For Tots http://www.fft.ca <http://www.fft.ca>   is a recognised daycare catering organization and we feel confident in making this change at this time to ensure our focus stays on the needs of the children. Food for tots supports all food allergies and restrictions; their dietician letter and all other relevant information will also be posted to our website.
Updated Parent Handbook
Please note: Rate increase
Every year we have an update to our Parent Handbook with any new policies & procedures that have been updated through out the year. I remind you now to check our website's parent portal <https://theappletreepreschool.com/parent-tools/>  (password if Family) for any parent information you should ever need.We have moved from a daily rate to a monthly program fee. If you have any questions please contact your supervisor directly.


FEES
Full time: –
$1430.00 /month (0-18 months)
$1320.00 /month (18 months-2.5 years)
$1210.00 /month (2.5 years +)
Part-time: ** M/W/F
$845.00 / month (0-18 months) individual added day; $71.50
$780.00 /month (18 months-2.5 years) individual added day; $66.00
$715.00 /month (2.5 years +) individual added day; $60.50
Part-time:   ** T/TH
$585.00 / month (0-18 months) individual added day; $71.50
$540.00 /month (18 months-2.5 years) individual added day; $66.00
$495.00 /month (2.5 years +) individual added day; $60.50
Nursery School: 9-11:30am daily
No nursery school for infants available
$825.00 /month (18 mo – 2.5 years)
** M/W/F $487.50 ** T/TH $337.50
$715.00 /month (2.5 year +)
** M/W/F $422.50 ** T/TH $292.50
Before & After Care:
$770.00/ month (before and after care for school age children)
** $20 extra charge for school closures
* all enrollments are subject to a non-refundable registration fee of $55.00, this fee is for the processing of all forms necessary for your child's entry into our centre and is non-refundable
** busing is available (not guaranteed) to a wide area and walking school bus to Colonel Farewell **
BUSING– Busing is charged at $8.00/day as a flat fee for before and/or after school. There is no reduced cost for travel only one way.
PAD arrangements are required and will be withdrawn on the Monday of the first week of the period noted or the 1st if monthly frequency is chosen.
In the case of an NSF cheque all fees including a service charge of $45 must be reimbursed as soon as notified.

Reminders

Please remember to:
Ensure 2 weeks notice in writing of any changes to schedule2.       

Ensure 2 months writen notice of any withdrawal from service
Ensure a medication administration form is submitted for any medication you want us to administer.
Any financial inquiries can be addressed directly to Janet at accounting@theappletreepreschool.com <mailto:accounting@theappletreepreschool.com>
Note: We have stopped accepting any cheques. We accept preauthorized payments or etransfers to marcy@theappletreepreschool.com <mailto:marcy@theappletreepreschool.com>  ONLY.
As always, if you have any questions or concerns please direct them to any of the management team.

More feedback…Many of you have noted the article in the Toronto Star today wondering how that might change our rates and it won't. This announcement was news to us and I did call the Region to inquire about it but they had no additional information. Traditionally, governmental initiatives like these are slow to move forward and the parameters of this are entirely unknown at this time.
The rates I just released yesterday were introduced in May 2017 for all new families joining us.
If you were at different rates you were in a previous agreement so I didn't impose them on you until our next regular increase date.
If you were still on old billing rates you got the advantage of the lower rates/discounts and other perks for the extra year.
https://www.thestar.com/news/gta/2017/11/24/province-to-cover-daycare-fee-hikes-due-to-wage-bump.html <https://www.thestar.com/news/gta/2017/11/24/province-to-cover-daycare-fee-hikes-due-to-wage-bump.html>

I have already had a few good questions so I thought I would share the answers…
New prices take effect January 1, 2018
For B&A care if you are not fulltime the cost would be prorated to the number of days you are enrolled
Busing cost is in addition to the daily cost
We do offer a prepayment option; 5% discount to prepay 6 months and 10% to prepay 1 year
Thanks,

[contact-form][contact-field label='Name' type='name' required='1'/][contact-field label='Email' type='email' required='1'/][contact-field label='Phone' type='text' required='1'/][contact-field label='Comment' type='textarea' required='1′ /][/contact-form]
T