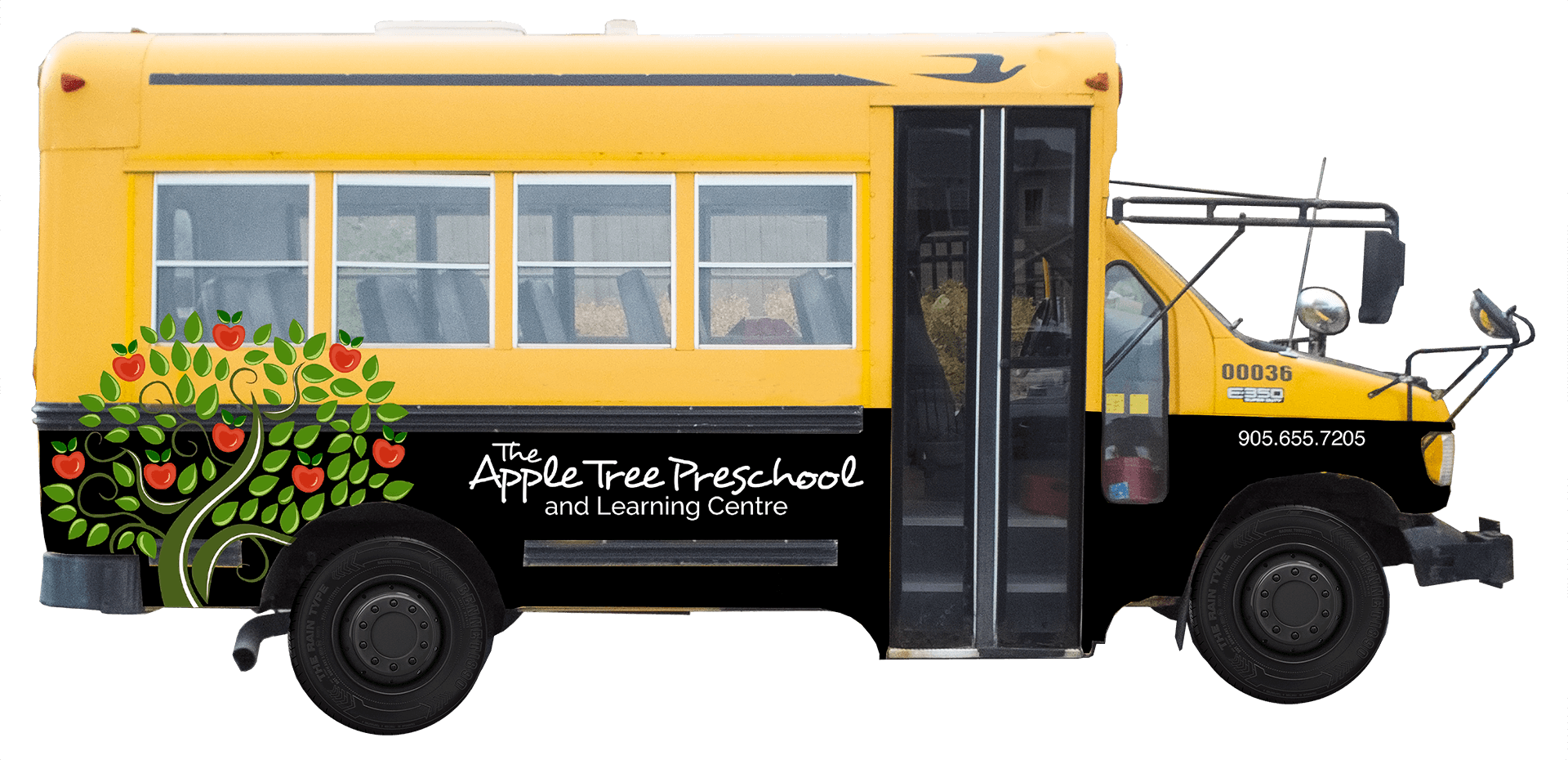 Transportation
The Apple Tree Preschool offers transportation to and from school for all children that require the service enrolled in our campus's. We have our own buses so we are able to bus across borders; so if you want to attend our Ajax campus but your child goes to school in Whitby we can still transport them to and from. While we do endeavor to service all schools, the bell times will dictate our ability to do it all. Check with the campus supervisors for a list of schools we currently service and/or inquire about our ability to service your child's school.
 We also offer private busing to children that do not attend our campus's. We can pick your child(ren) up at home and deliver them to school and back. Inquire to info@theappletreepreschool.com for more details.
 INFORMATION FOR WEATHER CANCELLATIONS
 Occasionally The Apple Tree Preschool cancels school bus transportation due to weather conditions. Our centers follow the Durham Student Transportation Service
www.dsts.on.ca in determining whether to run or not.
The Apple Tree Preschool encourages all families to visit www.dsts.on.ca/inclement-weather for further details on Inclement Weather and how it affects transportation for your area.
Once a decision has been made to cancel school us service in the morning, all major media outlets are notified.
If school buses are cancelled, it is for the entire day regardless of what happens to the weather during the day.
If you require full day care for a day that buses are cancelled please call your centre immediately to inform staff of your request and ensure availability for your child.
All schools that we service are in ZONE 4.